#MarijuanaHelps at The 420 Games
The second annual 420 Games were a huge success in Santa Monica this past week as professional athletes, medical marijuana patients, and proud supporters set record attendance on the Santa Monica Pier.
The event garnered considerable media attention as cameras eagerly awaited to capture the typical cannabis event stereotypes, instead reporters were amazed to see former NFL players, pro trail runners, ammature skate borders, and marijuana enthusiasts enjoy yoga, running, and true positive community as they raised the bar for the modern marijuana patient.
See for yourself in the pictures below.
---
The Eaze Team booth, was a huge success thanks to the amazing Eaze Ambassadors!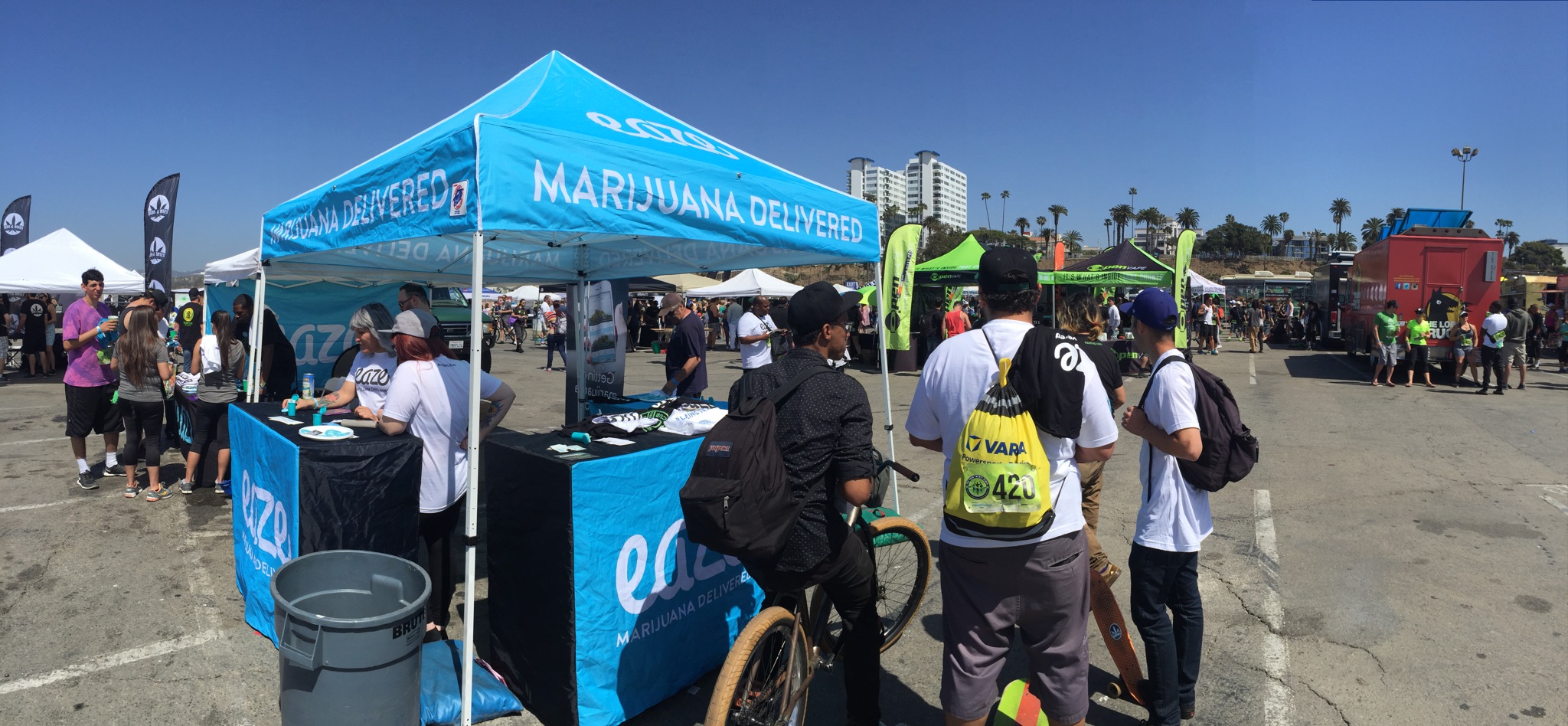 Eaze Ambassador All-Stars!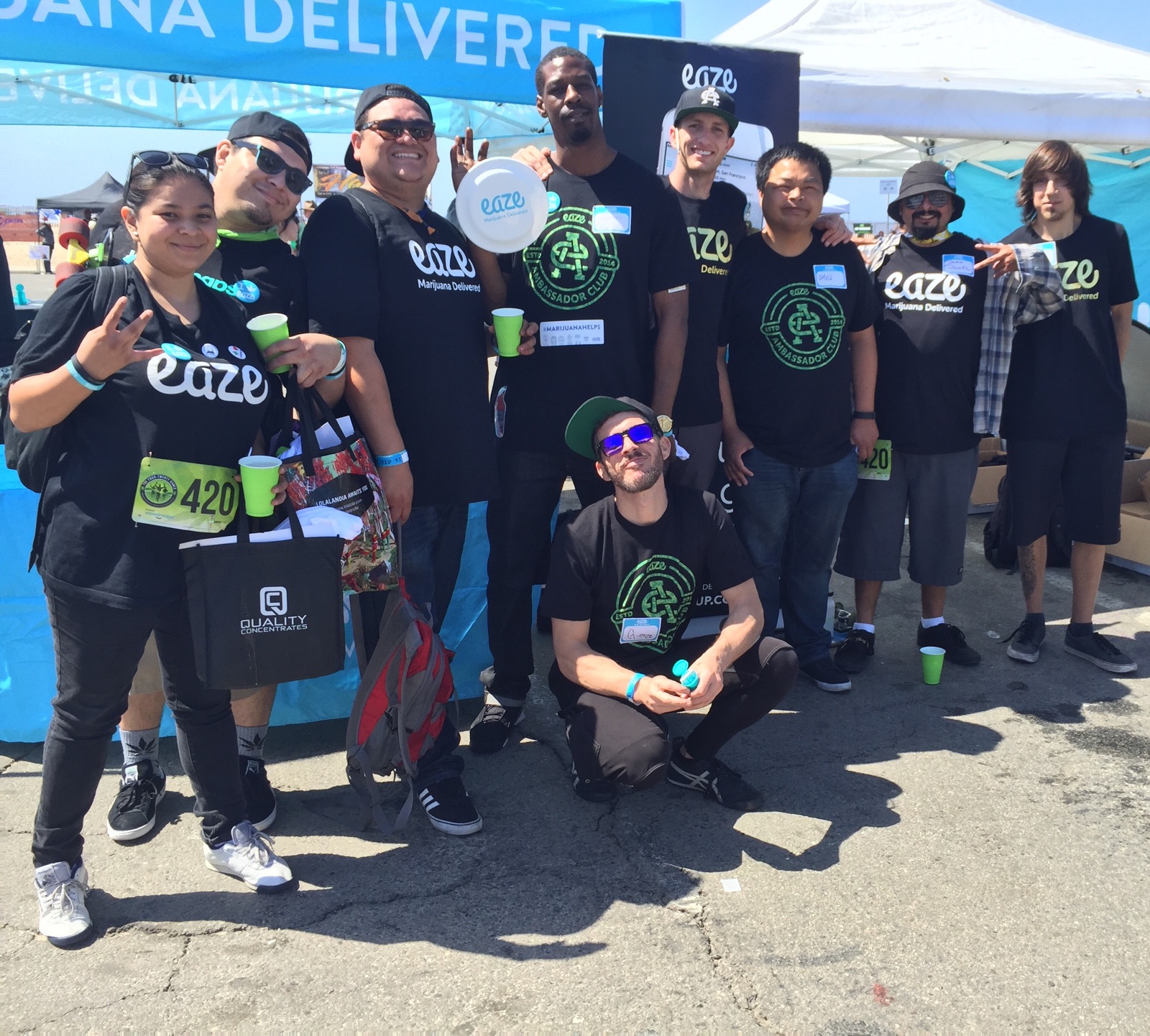 The runners take their positions. 4.....2.....0....GO!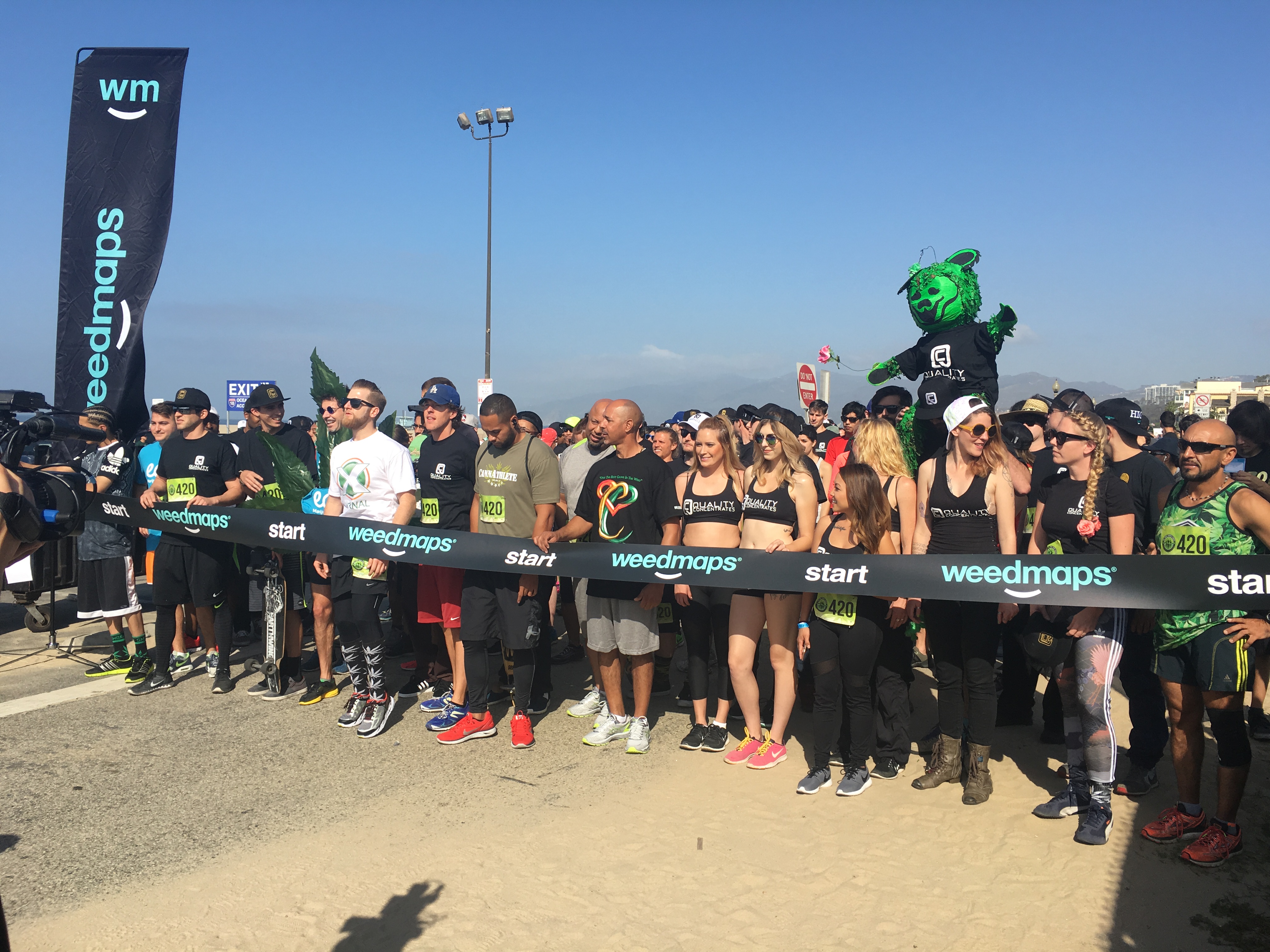 Jamie Feaster and Scott Dunlap represent the Eaze Team as they race to the finish line. (Photo cred: Kelsee Becker)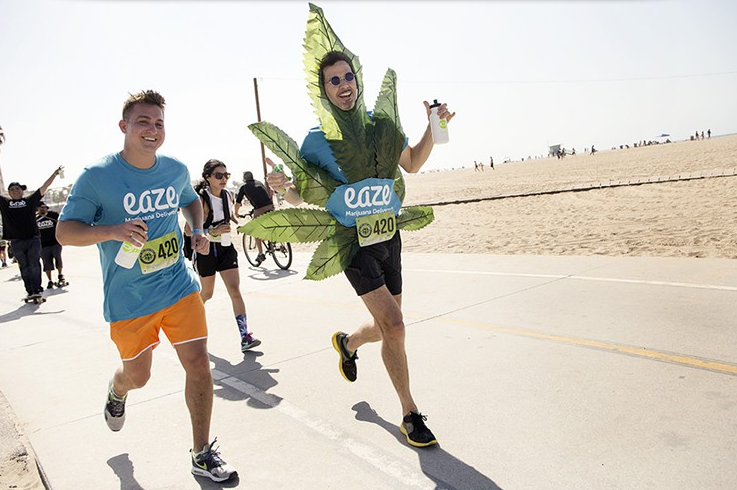 Eaze CMO & professional runner, Scott Dunlap, stole the show as "The Leaf!". #Motavation Check out his trail running blog here.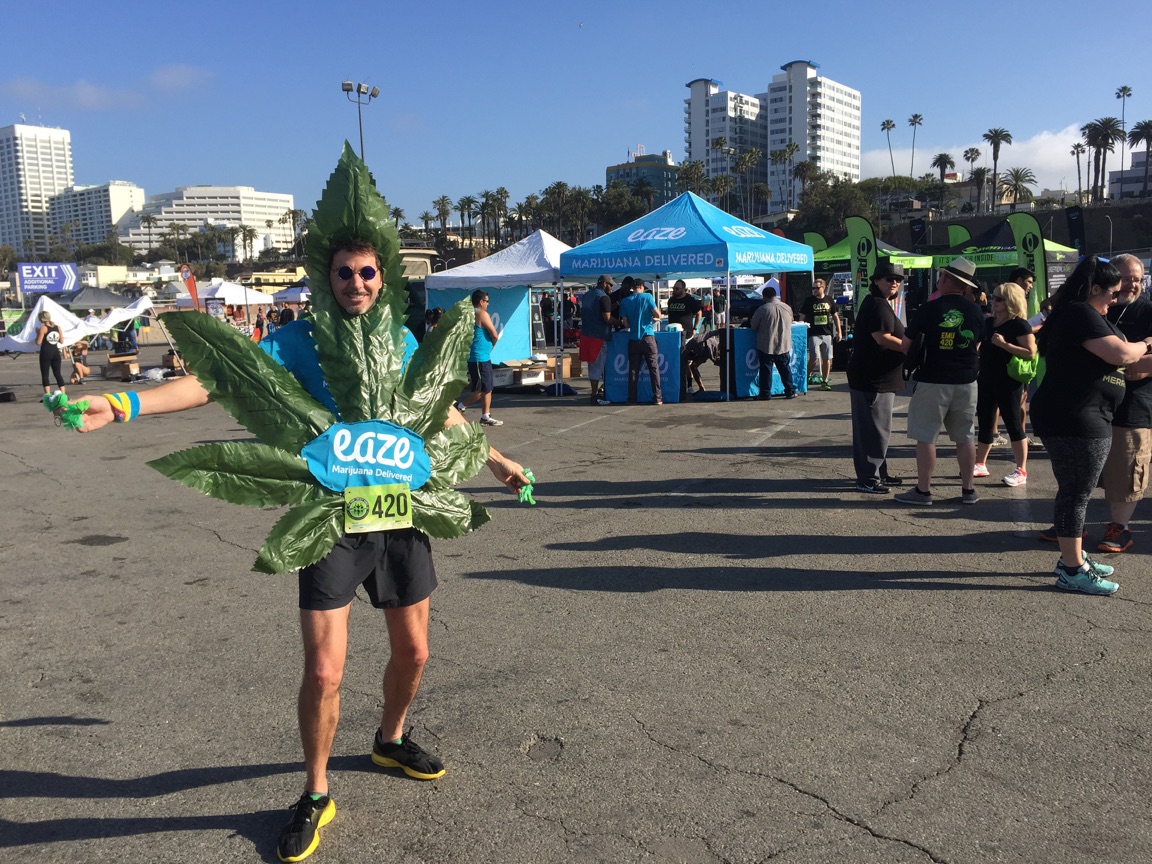 Thank you to all the Ambassadors who helped make this event possible! Like the gold Eaze shirts? Get one on sale here!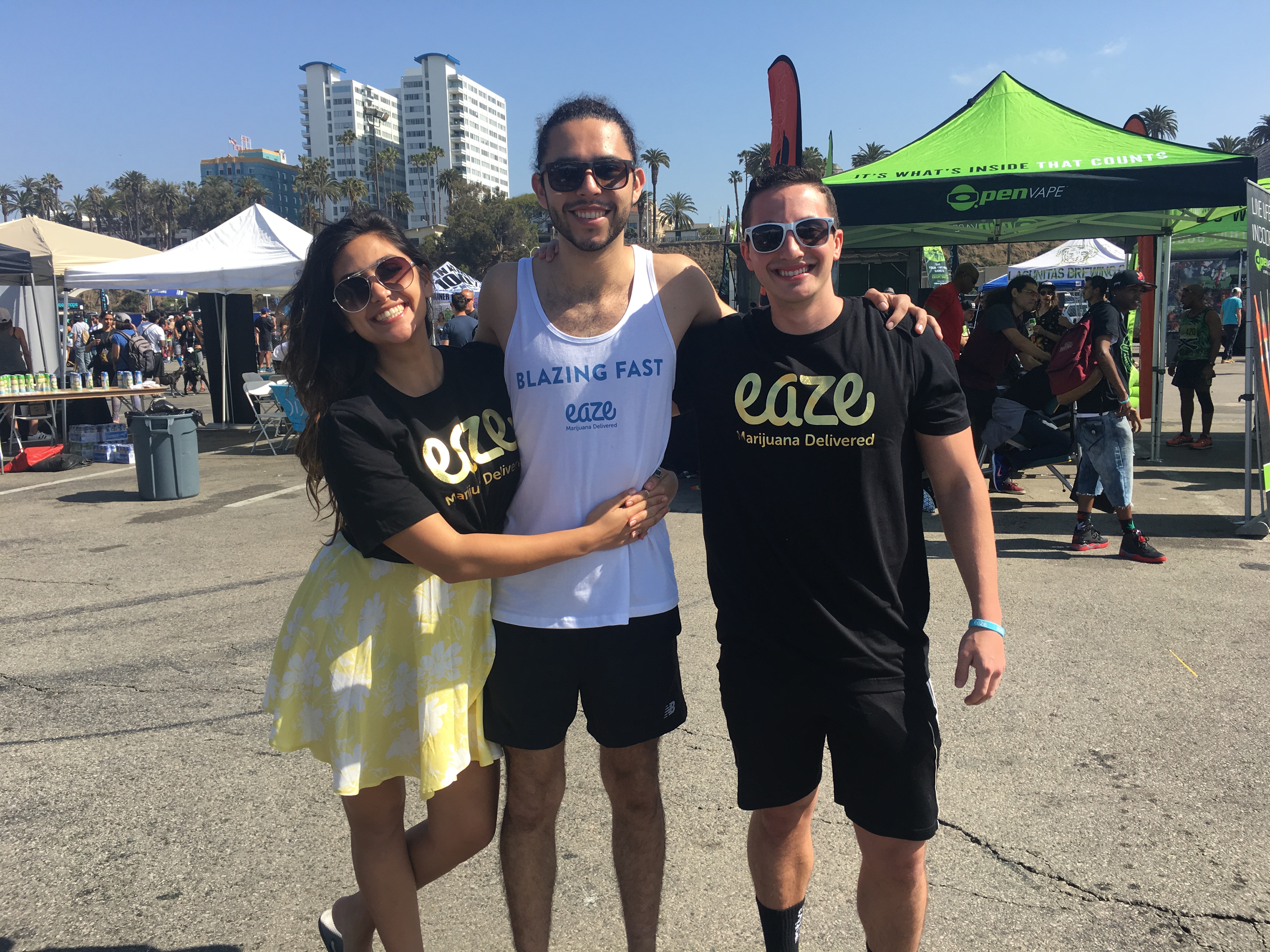 Jim McAlpine, the founder of The 420 Games, is a longtime believer that #MarijuanaHelps. He is most excited to take his message out of MMJ states to places where people are hurting and do not have access to the medical marijuana. Jim thanked "Eaze for believing in his mission since the beginning" and is excited to continue to grow together.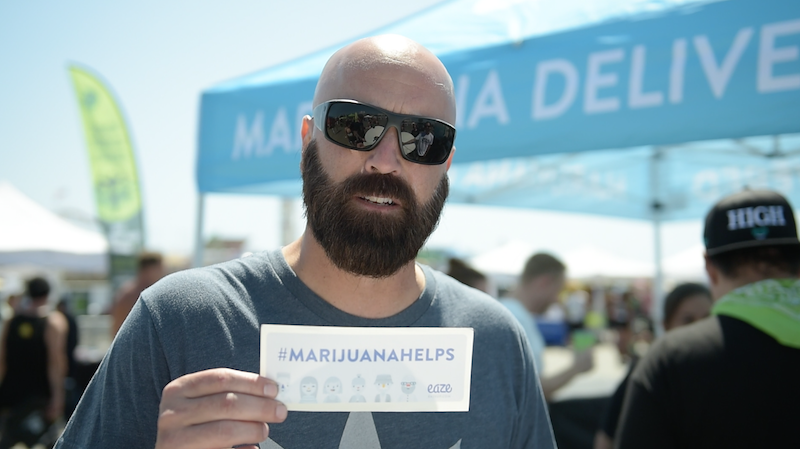 Pro MMA fighter and Ultimate Warrior season 8 contestant, Kyle Kingsbury, says that "Marijuana helps him recover after intense workouts".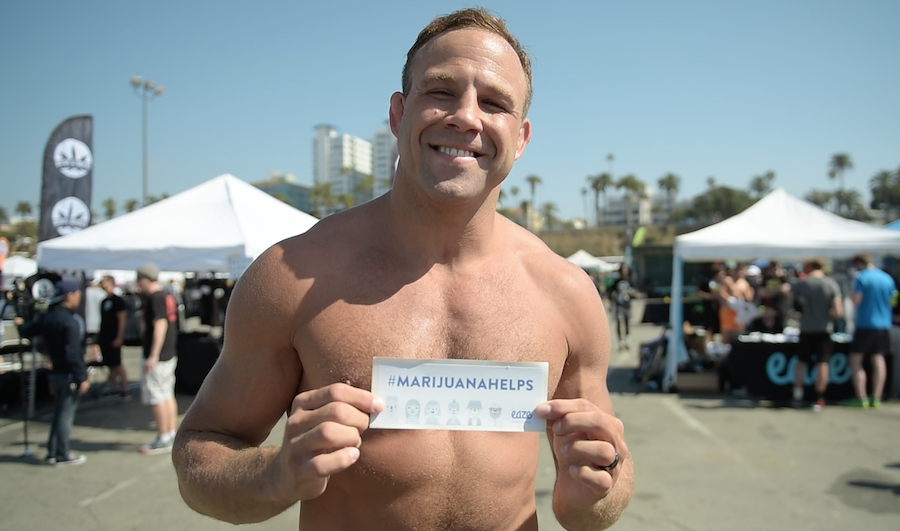 JP runs a gym in San Diego that teaches people how to use cannabis to help exercise and recover. Many of his clientsare veterans and believe marijuana helps them recover from the many physical and emotional wounds they encoured while serving.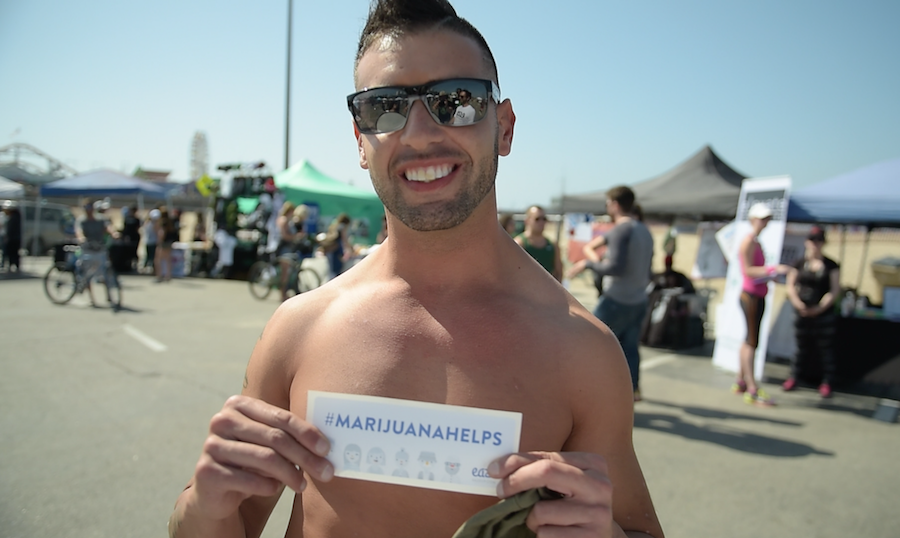 Chad uses medical marijuana to help him relax and recover after working out. He believes that it is the best option on the market and wants to continue to spread the message and participate in events like the 420 Games. #MarijuanaHelps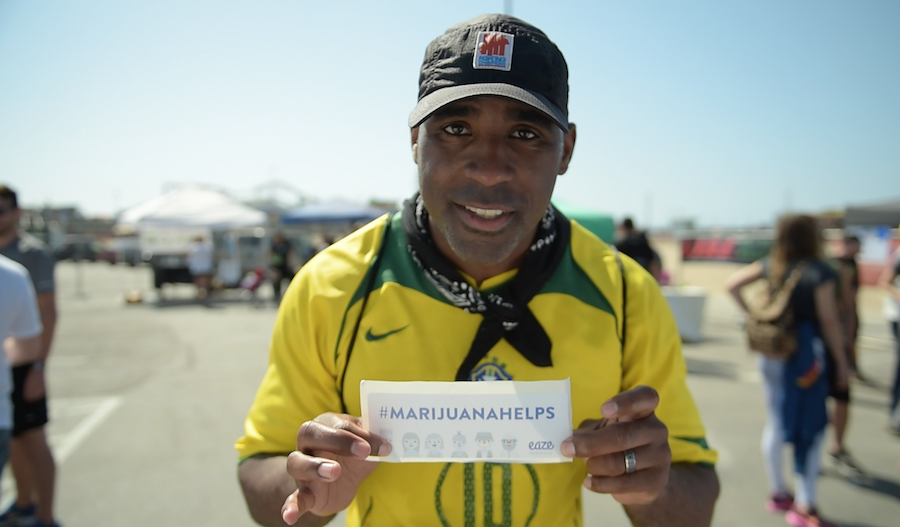 Alena takes medical marijuana to alleviate the chronic stomach pain she has had since childhood. "Nothing has worked as well, and I am so grateful to be able to access to medical marijuana in California, marijuana helps!"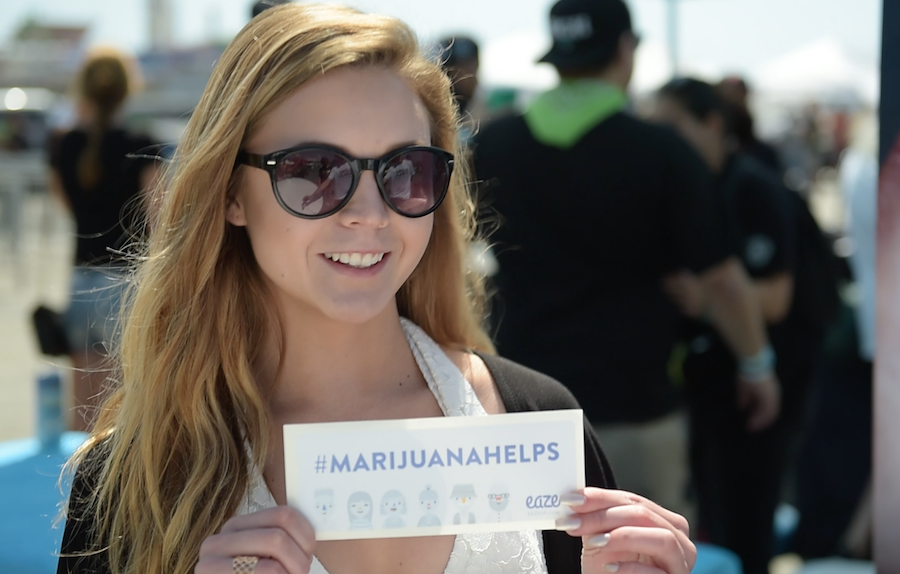 Join us for the San Francisco 420 Games in August, tickets here. Share how #MarijuanaHelps you or someone you know here.